Tourfic has built in hotel listing and booking system from which one can easily list your hotels. The hotel will be instantly available for booking with payment and other settings set on woocommerce.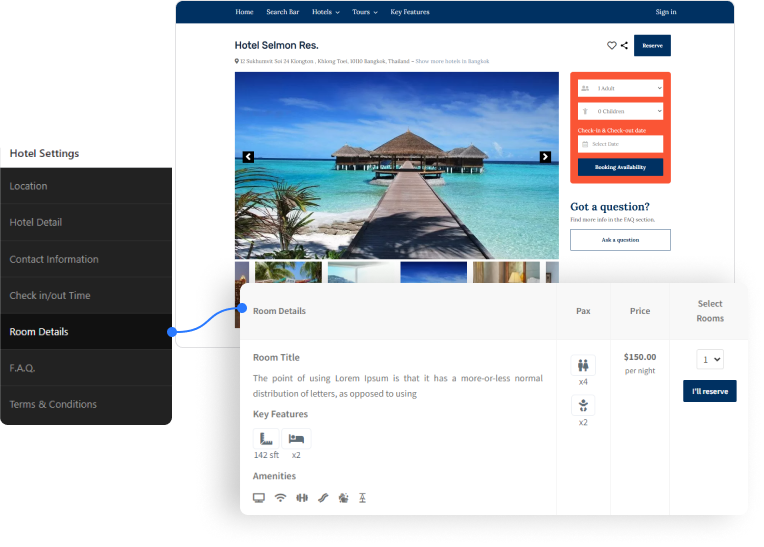 Dedicated Hotel Booking System
Tourfic provide a dedicated hotel booking system that can be used for any type of hotel, from luxury hotels to budget hotels. Users can search for hotels using our advanced Searching option. Once a user has selected their preferred hotel, they can make payment through any Woocommerce supported payment method.
Hotel Multi-Vendor System
Need to develop a multi vendor travel website like booking.com or agoda.com? Then Tourfic should be your choice. Tourfic has built in Multi Vendor Function where you can enable vendor registration, provide them ability to upload their hotels, tours etc.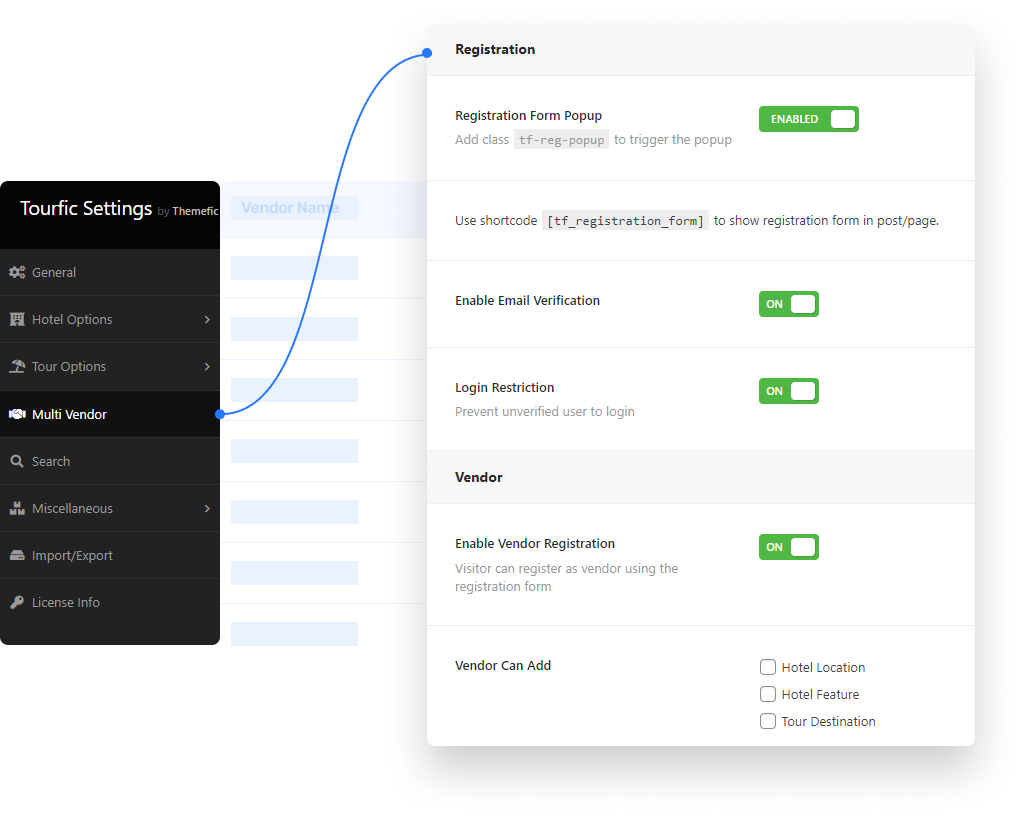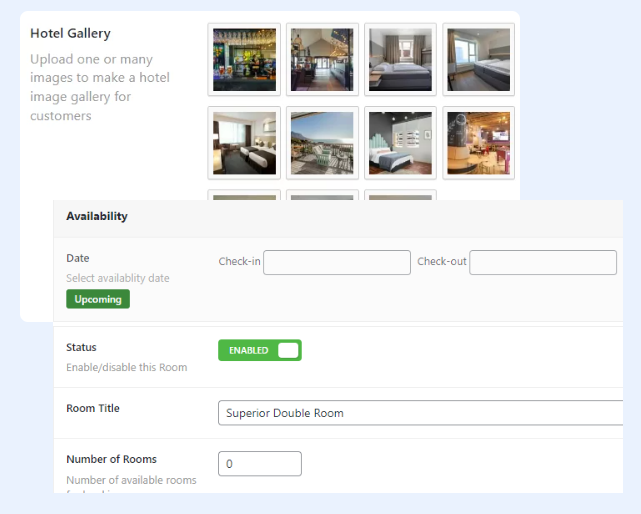 Interactive hotel room management
Tourfic allows managing hotel rooms in an organized way. Tourfic has been designed to allow guest reservation, check-in/check-out, room gallery, room availability, and many more features in for hotel booking. 
Hotel Listing with Locations and Features
The hotel listing system allows you to add location of your hotel. Users can then search through the list of hotels and select the ones they wish to book.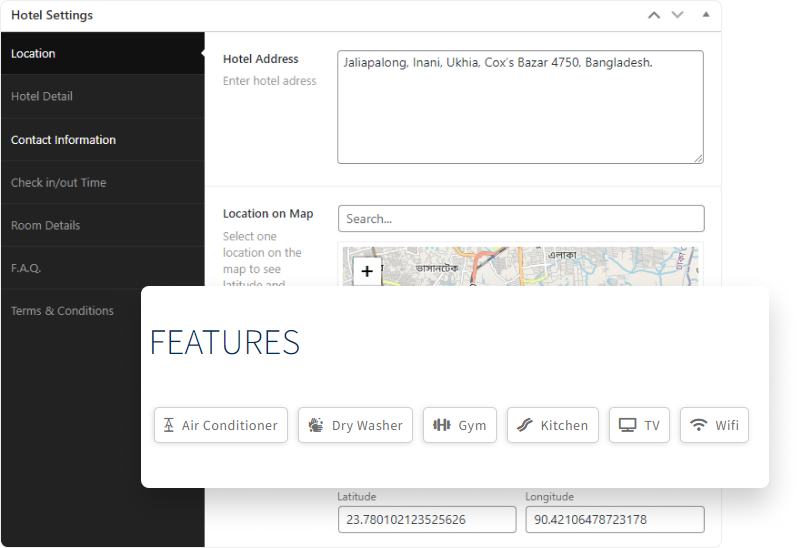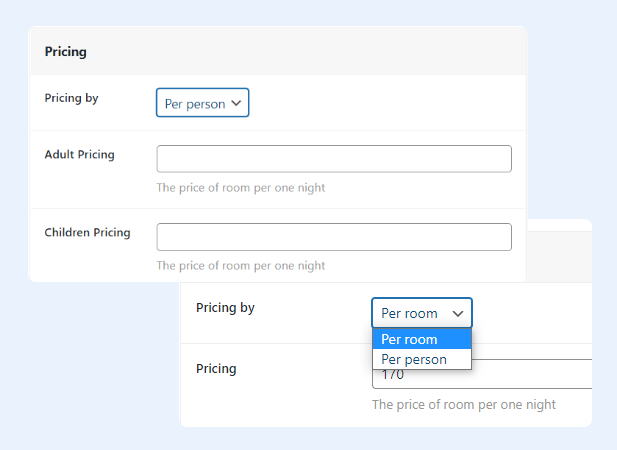 Tourfic offers a custom pricing system that allows customers to create custom pricing per persona, and per room.  Adult pricing and children pricing are available for per person pricing system. so that customers can create individual pricing for hotel booking. 
Ajax Based Search System with Lots of Filters
It's a simple but powerful search system that can help you find what you are looking for faster than ever before. Your user can use this search system to find the best hotel deal.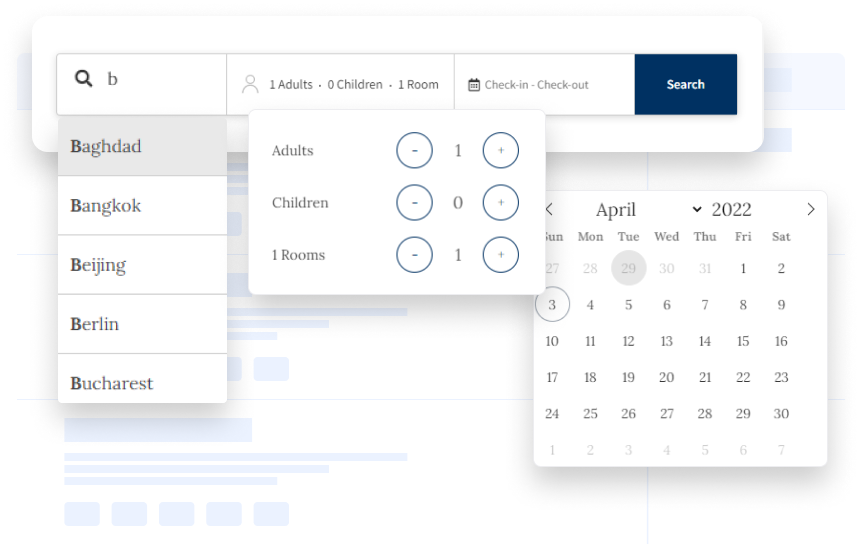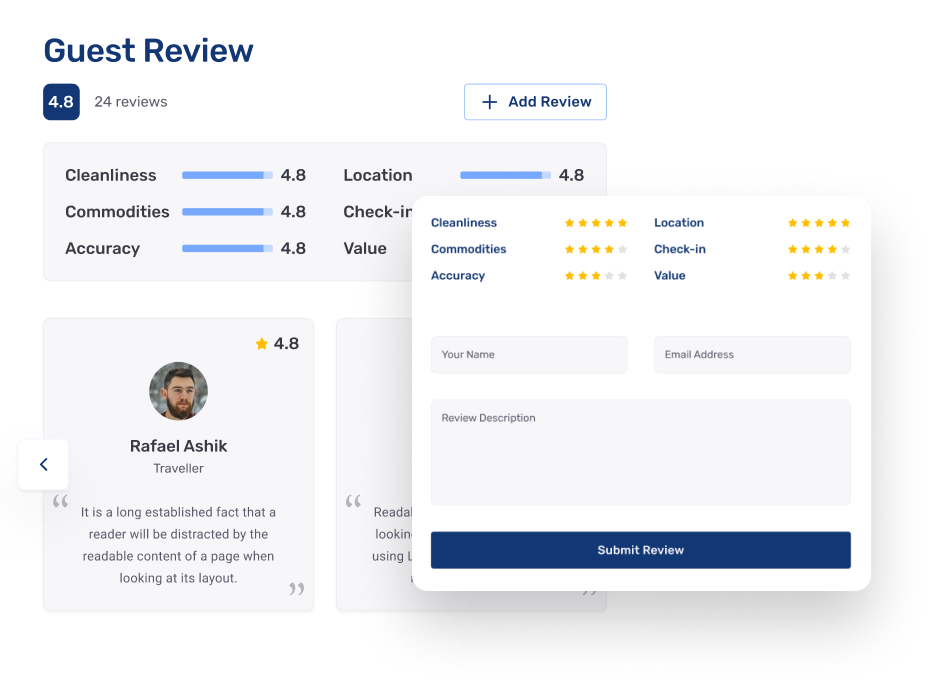 Tourfic offers an advanced review system for hotel booking, where customers set the base (1-10) or (1-5) rating on various categories (cleanliness, Services, Room, Location, Check-in, value.). there has the option to add custom categories for reviews. After completing the survey, guests are given the option to leave a written review. There you can enable or disable auto-publish the review. The review will be pending and waiting for admin approval if it's disabled. the review will be automatically published when it is enabled.
You can add shortcode anywhere on your site. Every specefic features has the shortcode support, that means you can control every features and you can add these features anywhere in your website.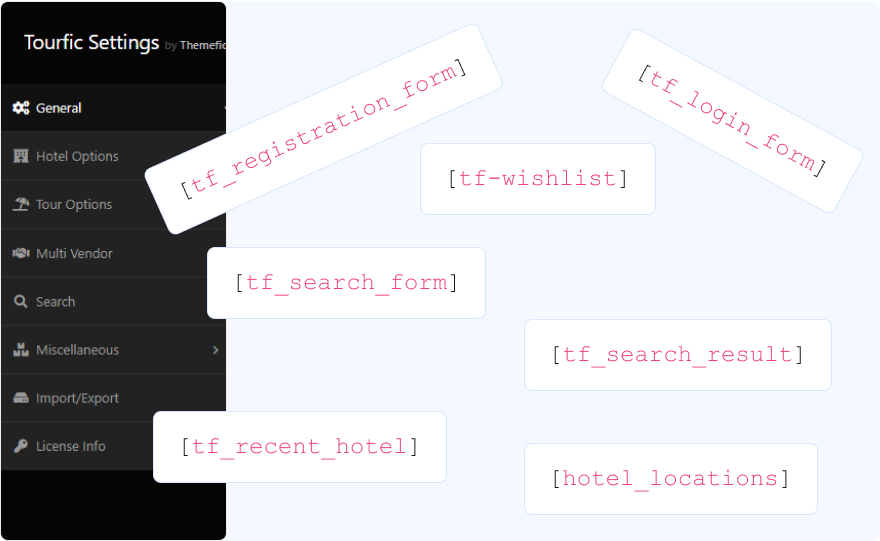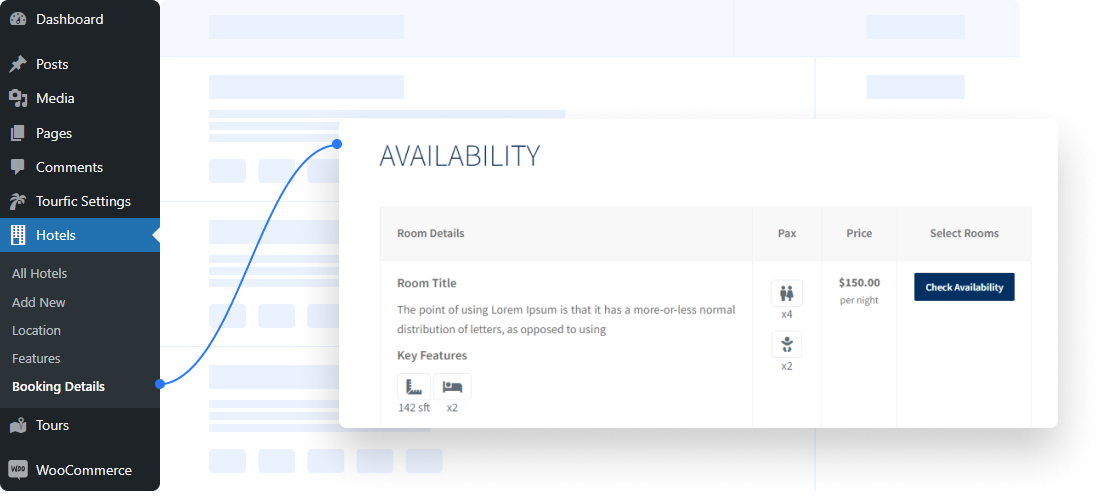 The hotel availability section showcases Room Details, Price, Key Features of the hotel, and which room package are available . Room details includes room type, size, price per night and other relevant information. 
Tourfic has a user friendly interface that allows users to easily navigate through the hotel system. We wanted to make sure that our customers could easily browse through our product offerings without having to get up off their chairs.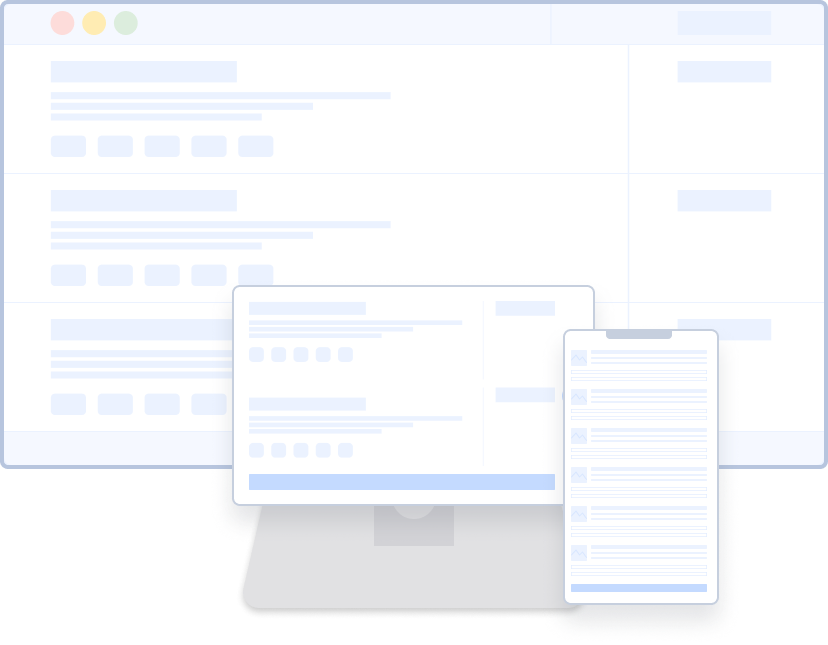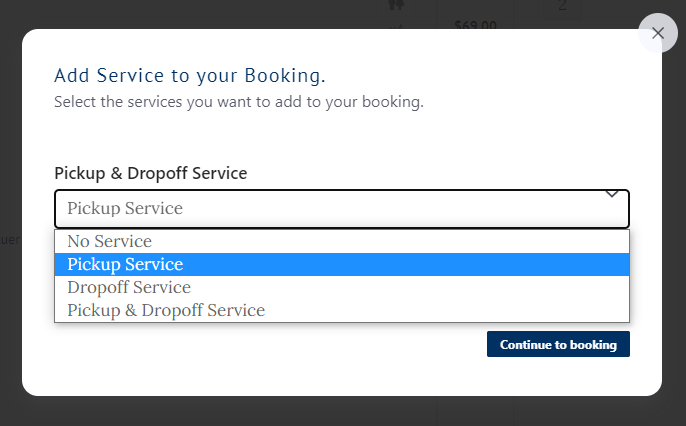 Airport Service has Pickup, Drop Off, and Pickup & Dropoff features. You can set Pickup Type by Per person, Fixed, and free. You can add Adult Pricing and Children Pricing in the Airport Service. Price will be automatically updated to the checkout process.